'Girl'
Thursday, Jan 3, 2013
Filed Under: Amber Loves, Jewellery Shop, Made in Chelsea Jewellery, Street Style Jewellery
0 comments
LOOK MAGAZINE: BE A FLASH TRASH GIRL
Flash Trash Girl Marie Antoinette Necklace £22.50
Wednesday, Dec 26, 2012
Filed Under: Amber Loves, Flashtrash TV, Newsflash!, Street Style Jewellery, Style Hunter
0 comments
This glistening crystal ring is encased by an intricatley detailed snake. An eye catching cocktail ring, this sleek adornment has an edgy fashion bite.
Friday, Dec 21, 2012
Filed Under: Jewellery Shop, Street Style Jewellery
0 comments
OOH LA LA it's CHRISTMAS
The fabulous DJ Duo Sunday Girl Jade and Zara Martin have let us in on their must have 2012 Christmas Party tunes. Check out their playlist for the festive season.
1. Angel Haze - I Run New York
2. Busta Rhymes - Break Ya Neck
3. Destiny's Child - 8 Days of Christmas
4.Miguel - Do You
Make sure you are festively fabulous this party season with some statement bling. Order on Boxing Day to recieve before New Year's Eve!

Tuesday, Dec 11, 2012
Filed Under: Jewellery Shop, Street Style Jewellery
0 comments
12/12/12 - WIN THIS SUPER STOCKING FILLER BUNDLE
On the 12/12/12 MYFLASHTRASH.COM and SheSaidBeauty are starting a 3 day run of give aways. This fabulous bundle of goodies will be up for grabs on Wednesday, Thursday and Friday. To win it's as easy as pie. All you need to do is get on twitter and follow us @MYFLASHTRASH, tweet @MYFLASHTRASH and @SheSaidBeauty and #fillmystocking
So make sure you are on the twittersphere this week!!!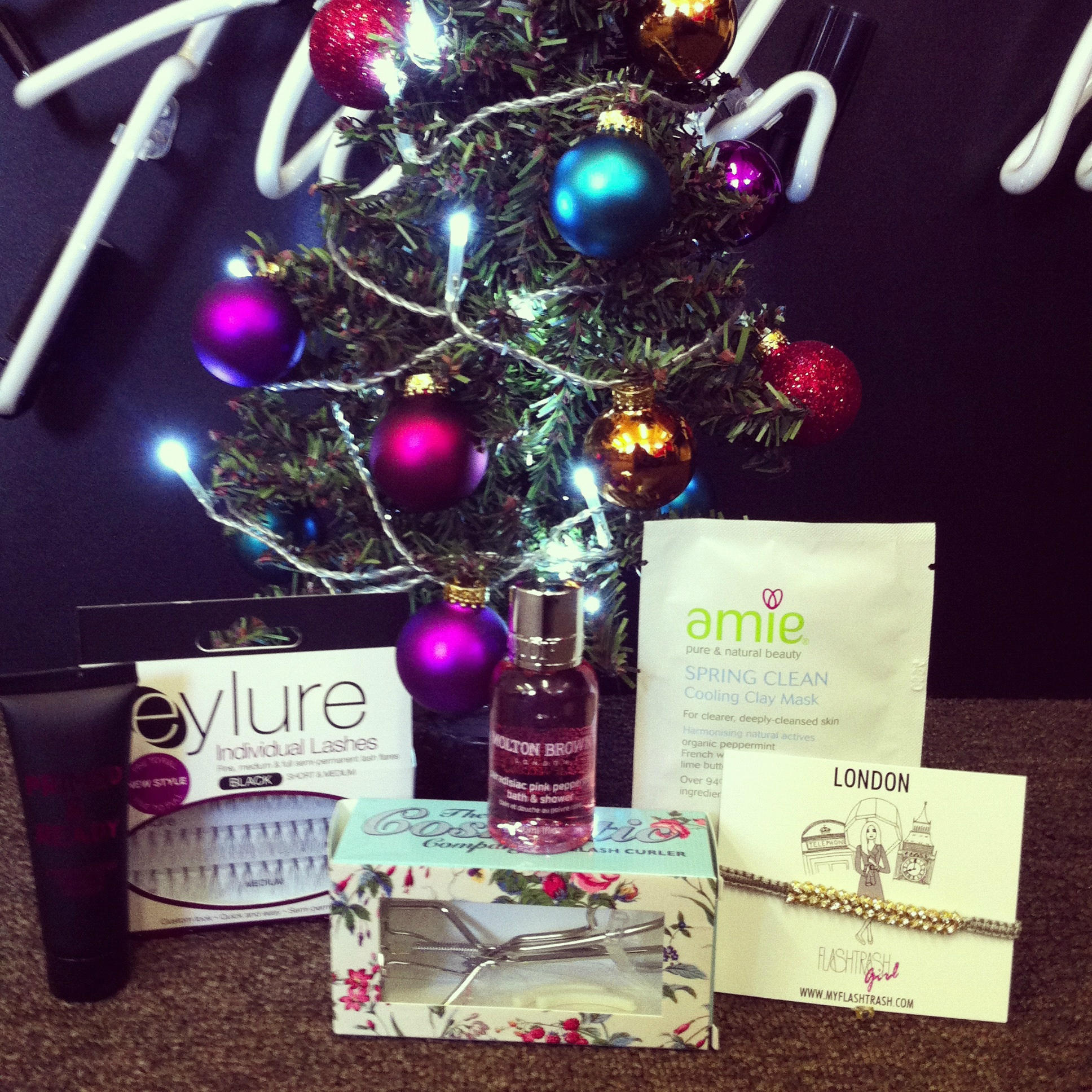 Tuesday, Sep 11, 2012
Filed Under: Uncategorized
0 comments

09 September 2012
broome flashback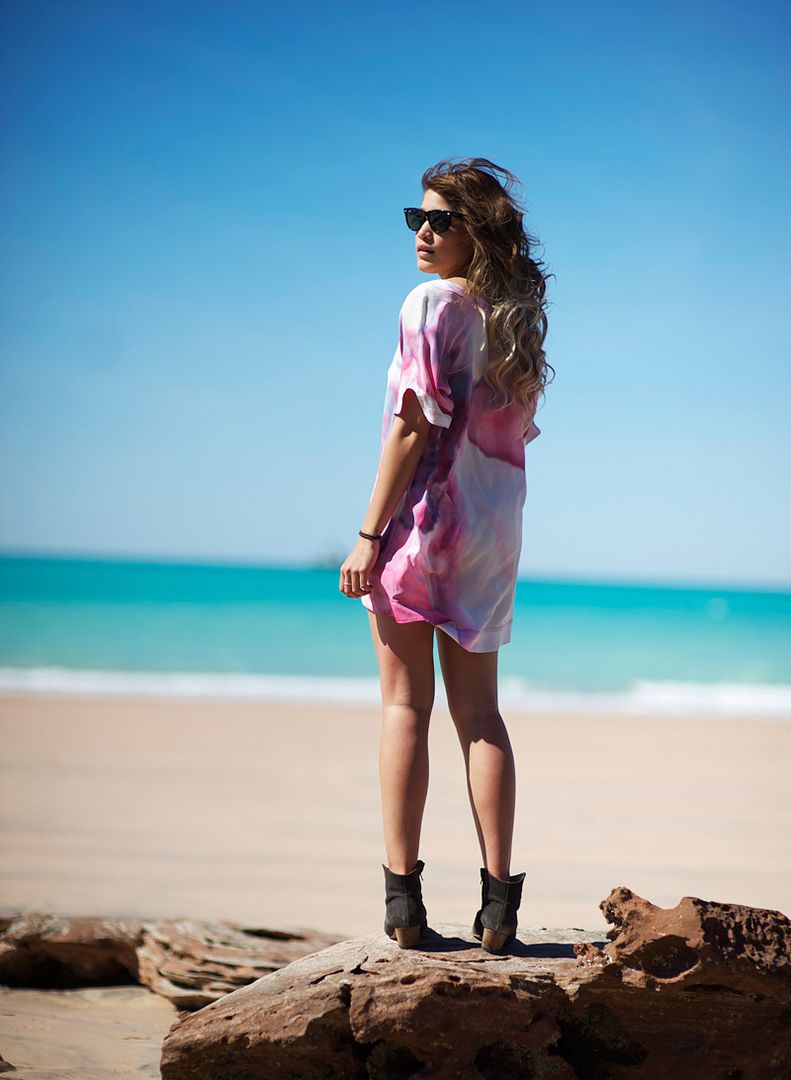 cylk dress via jasu, isabel marant boots



now that jasu has gone live and i'm free to announce my participation in the campaign (full post about that coming up), i can finally share a couple of outfits i shot of my own while there. this dress is by cylk, a label that is after my own heart with extensive use of (you guessed it) silk; my one true love in life. shot on the last day by sara, a few of the girls and i took in the amazing sun down at the beach before heading for lunch down in the town. best way to end the 5 day shoot!
Thursday, Jul 19, 2012
Filed Under: Jewellery Shop
0 comments
Name: Jenni
From: Cambridge
Position: Operations & Creative Director
Favourite Shop: Selfridges
Favourite Blogs: The Ashbridge sisters: http://bettybooashbridge.wordpress.com/ and http://joashbridge.breezi.com/blog
Favourite magazine: Grazia
Right now I'm Watching: Girls and Episodes starring Matt Le Blanc
Right now I'm Listening to: Paloma Faith's acoustic version of Picking Up The Pieces
Favourite Jewellery: Street Princess' Exclusive for My Flash Trash Coral Amala Bracelet
I am looking forward to: Graduating with my MPhil from Cambridge University on July 21st with my whole family there watching.
Favourite London spot: The Albion in Shoreditch for lunch on a Sunday with my good friends.
The funniest thing: When Abbey thought that Catherine Zoraida's dog was being deceiving, as at only 6 months old she had grey hair!
Wednesday, May 23, 2012
Filed Under: Style Hunter
0 comments
Name: Aindrea
From: London
Position: Digital/Social Media well I do lots of things have been here for 2 years now!
Favourite Fashion Designer: Maria Grachvogel
Favourite Magazine: Tatler Magazine
Right Now I'm Watching: 2 Broke Girls
Right now I'm listening to: Oh Land - Sun of a Gun
My favourite kind of jewellery is
gothic glamour
or
delicate gold designs
that have become everyday staples! Right now i really love
LeiVanKash
and
Estella Bartlett!
This summer I'm looking forward to Secret Garden Party! I can't wait to wear denim cut-offs, broderie anglaise shirts and poetry bracelets!
I'm looking forward to hanging out at The Jam Tree in Chelsea or and drinking Bubble Tea in Soho this summer, with Estella Bartlett decorating my wrists!
The funniest thing that has happened at Flash Trash HQ is moving into our new offices and trying to get our HUGE fluorescent neon sofa in the elevator... and failing! Lots of giggles ensued on the stair case!
I really loved our Halloween Party at Barrio Central! Sweet cocktails, dancing ballerinas and fetish fabulous jewellery by Tina Lilienthal!
Thursday, Apr 26, 2012
Filed Under: Flashtrash TV
0 comments
Videographers: Joshua Cohen (@joshuaalexcohen) & Shaun Bayliss (@shaunbaylisss)
Watch the fabulous video of the Flash Trash x Oxygen Boutique party that was held on Tuesday.
My Flash Trash launched their very first concession at London's famed Oxygen Boutique, on Tuesday 24th April. The evening was a roaring success with a killer guest list including T4 presenter Georgie Okell who was the in house DJ accompanied by Zara Martin, singer Sunday Girl Jade, model extraordinaire Morwenna Lyton Cobbeld, presenter Laura Whitmore and Gizzi Erskine.
Monday, Apr 16, 2012
Filed Under: Flashtrash TV
0 comments
Marina & The Diamonds new video is a retro barbie dream! Blending Marie-Antoinette with old school Hollywood, we've got in on replay at MFT HQ! Turn up your volume and plug in your speakers...
GET MARINA'S RETRO GLAMOUR LOOK
With a personalised antique pearl bracelet £160 by Tess Van Ghert!
Sunday, Feb 5, 2012
Filed Under: Style Hunter
0 comments
The gorgeous Jade Williams aka Sunday Girl looked radiant in her necklace by vintage-contemporary jewellery designer, Anne Bowes. True to her tongue in cheek elegance, she accented the striking necklace with a lick of daringly seductive red lipstick.
Steal the style of this fashion icon in the making and invest in some unique treasures by Anne Bowes...