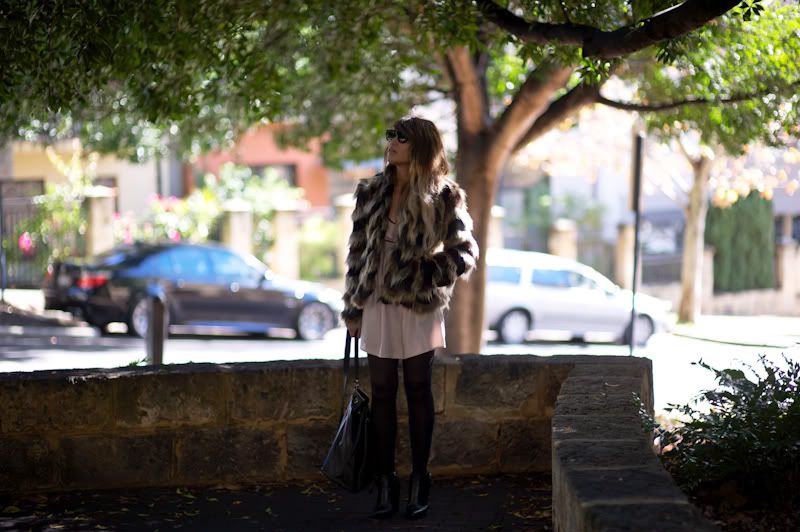 wish fur coat, tokito dress, thakoon boots, chanel bag

this fur coat is actually so warm i was almost sweating in it and let me assure you, it was a cold day. for me, this winter will be all about looking as close to a yeti as possible, and i'm steadily accumulating enough shaggy things to make this a reality. basically i've just been going wild buying as much outerwear as possible...including the alexander wang suede jacket i posted about recently. sweet beige-y goodness.

i apologise for being absent in the last week, unfortunately being a law student means i actually have to study every once in a while...thank god for caffeine, it has single handedly gotten me through. bring on the winter holiday!